---
oudmaster wrote:
hi all

I have installed GNS3 beta 3,
I am getting an issue which is not able to connect the 7200 router to the IOU.

however I am able to connect IOU to IOU switch, and able also to connect 7200 router to 7200 router.

the error message I am getting is this

the OS I am using is
C7200-ADVENTERPRISEK9-M
I86BI_LINUXL2-ADVENTERPRISEK9-M

how to solve the issue !??


thanks,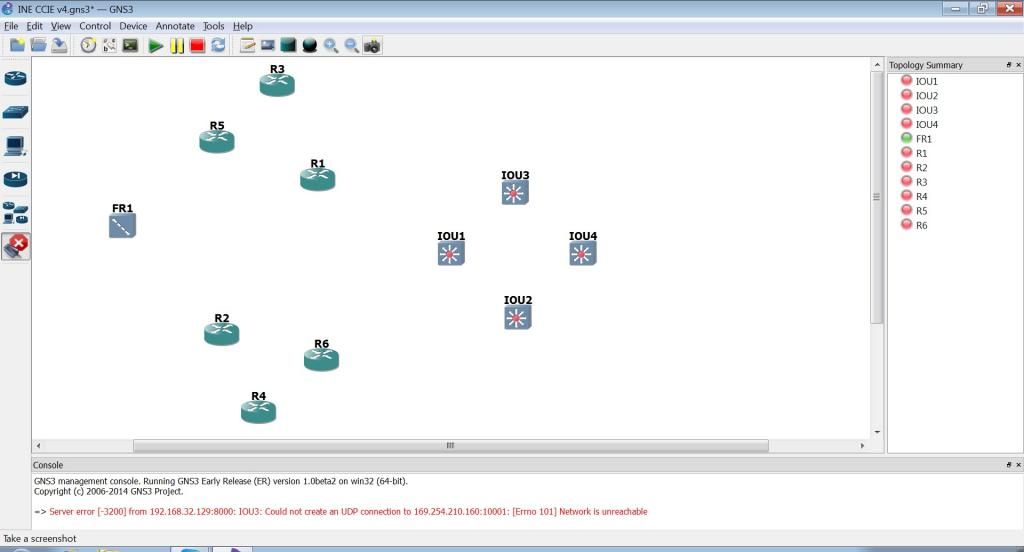 The Remote server (IOU) needs to be on the same subnet as the Local sever (GNS3-Server).